(or, Making a Baby is Harder than I'd Hoped)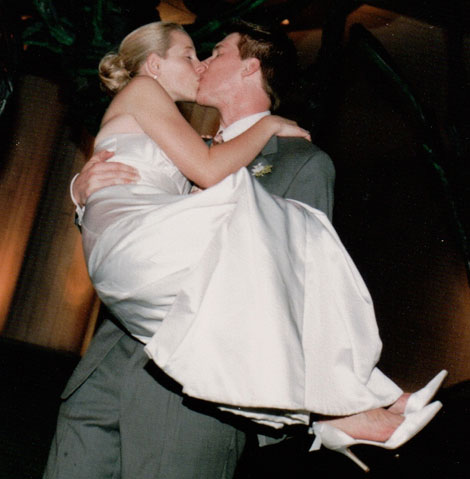 My background:
I guess I already had a feeling that I wasn't the most fertile woman in the world. Travis and I have been having sex… for a long time. (We've been together for 16+ years.) We are smart and careful, so we doubled up on birth control (bc pill & condoms) for a long time. No reason why we should have gotten pregnant and we didn't want to. We both went to grad school, moved across the country, bought a tiny house, had jobs, started a business. I went off the pill when I was 27. We kept using condoms most of the time and sort of decided to see what happened. Maybe I should have been more concerned that nothing happened. But then we moved to NY, lived (and ran a business) in a tiny apartment, trained for marathons, had fun. I don't want to be the cliched "modern" woman, but even though I really want children, I thought I had more time. I probably should have been more concerned when my cycles shortened to 25 days, but the doctors said it was normal. I've never missed a period in my life. I've never been underweight. My body has never failed me. I thought I was as healthy as possible. But I guess I also knew I was pressing my luck. We all think we can wait forever.
In the end, my fertility struggles were very minimal compared to what many other women face, but I want to share my experience just in case it helps any other women to be proactive about their own fertility. Plus, it is so easy to forget things and I want to have my thoughts written down for my own personal record.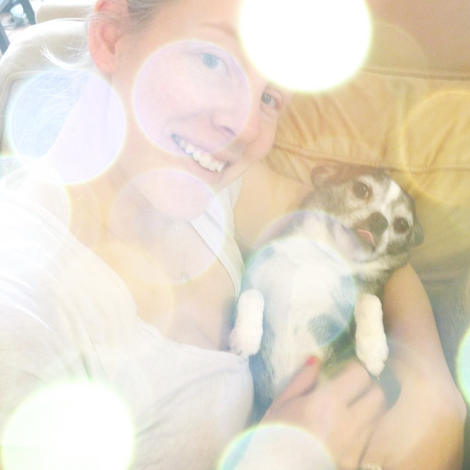 Starting the process:
So… 2012 was a huge running year for me… no time for pregnancy! But after completing the Goofy Challenge and Bermuda Triangle Challenge in January 2013, Travis and I decided to get down to the business of trying to make a baby. We weren't entirely diligent at first, but by April I was tracking my cycles and focusing on fertile days. I started using ovulation kits in July to pinpoint my most fertile days. Still nothing was happening. I hated taking the pregnancy tests just to get a negative result and I also hated not knowing what I could plan for the future. Could I run a marathon in November? Or should I not sign up? Could I train for an IronMan? Or should I devote more of my energy to focusing on baby making? Should I apply for a new job? Should we plan that big trip to Europe? It felt like everything needed to be put on hold until we knew whether or not a baby would be coming in the near future…
Fertility check-up:
Since I wasn't getting pregnant as quickly as I had assumed it would happen, I decided I should go get things checked out. On September 11th, 2013, I had my first appointment with a new Ob/Gyn, Dr. Flagg at Spring OB/Gyn. I really liked her (she graduated from KU Med just like my brother and sister-in-law!) and she suggested I start a "Fertility Check-list" of tests and screenings. It consisted of blood tests looking at my hormone levels at different times during my cycle (FSH, AMH, TSH, Prolactin, and Progesterone), a genetic screening, a pap smear looking for any STDs or other problems, and multiple ultrasounds at different parts of my cycle to observe ovulation. (Plus, a sperm check for Travis.) In all, I think it consisted of five or six separate doctor's appointments over two months. Looking back now it doesn't feel like it was so bad… BUT at the time I felt like it was a HUGE hassle and very invasive. Luckily, I have not experienced many health problems in my life, so any type of medical procedure seemed very tough at first. Blood draws and trans-vaginal ultrasounds are not exactly fun, especially when you are doing them nearly every week. Not to mention the time I had to take away from work to get to all of the appointments. My work and life schedule is very flexible, but I remember thinking that anyone with a high powered job would never be able to fit in all the tests!
Every one of the tests came back with great results… except the AMH (Anti-Müllerian Hormone) or "egg timer" test. It is supposed to help doctors determine the size of your egg supply. (It also could indicate a possibility for early menopause. Great.) My number (.72) came back so low for my age that Dr. Flagg suggested I make an appointment with a fertility specialist. Her high level of concern made me worried. But she also told me not to stress over it too much. Ha! She also suggested acupuncture. Yuck. I was not interested in acupuncture, but I took her advice anyway. There are some medical studies that show some correlations between acupuncture and increased fertility, so I felt I should give it a try. I wanted to make sure I was doing everything possible to increase my fertility chances. I didn't want there to be any one thing that I could look back on and say "if I had just tried that maybe things would have worked."
I took any and all fertility advice… some of the things I tried:
(FYI: I 100% believe in modern medicine and believe it is the #1 thing that ultimately allowed me to get pregnant… these other things were just supplements to my medical care.)
accupuncture – I went to multiple appointments at two well-reviewed (and expensive) places, here and here. I know many people find acupuncture helpful, but I did not enjoy it. I also couldn't shake the feeling that it was a scam when they were constantly trying to up-sell me herbs. I stopped going when the practitioner told me my surgery would probably not work and that I needed to increase my acupuncture visits to supplement it.
reduce running and strenuous exercise – My doctors told me that running was fine as long as I kept it under 45 minutes, 3 times a week. My medical chart was marked "excessive exerciser" since I had been doing much more than that. I cut back considerably, but had a hard time giving up such a huge hobby. I still ran the Brooklyn Marathon in November. (The acupuncturists told me to cut out all exercise except yoga and let my body focus its energies on reproduction.)
yoga – Everyone suggested yoga to help with stress. I made a point to start going, but it is not my favorite…
rich foods – Both the acupuncturists and the doctors suggested eating whole milk and full-fat dairy products, eggs, organ meats, bone broth, and dark green leafy vegetables — anything with lots of iron and/or nutrients. I think that the dietary recommendations didn't hurt, but they would probably be more beneficial to someone who is malnourished or underweight. That being said, I am still drinking whole milk!
no more toxins, i.e. coffee & alcohol – it was hard to give these two up and it took a while for me to reduce them to zero…
vitamins & supplements – I started taking CoQ10, Royal Jelly, and a DHA/Omega3 vitamin in addition to my regular pre-natal.
voodoo fertility ring – Ok, so no one actually suggested this, but I bought a glass ring in New Orleans that claimed to enhance fertility. At best, it is a benign tourist trinket. At worst, I am co-opting a religion that I know little about… but still… I haven't taken it off for over a year!
"baby make-cation" – So many fertility guides recommend reducing stress as a fertility tip, and taking a "baby making vacation" is the ultimate step! I don't want to spoil the surprise, but this one actually worked for us!
Fertility specialist help:
I have already talked about the difficulties of finding a doctor in NYC here. This is a huge city where many women put off having children for a long time… which means that fertility doctors are in HIGH demand. In November, I called one of Dr. Flagg's recommended fertility doctors, Dr. Noyes at the NYU Fertility Center. Her office told me she didn't have ANY appointments until March of 2014!! That was almost another six months of waiting! Gah. But in a miracle of miracles, the office called me back and said they had had a cancelation in early December and could I take the appointment? YES!
In the mean time, I had a final appointment and ultrasound at Spring Ob/Gyn… and they found a "structure" in my uterus. I guess it was something that they had noticed before that they thought would go away within a normal cycle, but it didn't. They couldn't tell me what it might be, but they suggested I make an appointment for sonohysterogram after I met with the fertility specialist. So many appointments! I was feeling overwhelmed, isolated, and sad. Thank goodness I had a close friend going through similar struggles at the same time. We would meet weekly to discuss our updates.
Surgery:
Thankfully, this is where the story starts getting good pretty fast… The fertility specialist, Dr. Noyes, immediately diagnosed me with a small uterine polyp at my first appointment. She said that even though it had mostly been too small to see in ultrasounds previously, it was probably preventing pregnancy for over a year. She booked me for surgery to remove it on January 14th, 2014.
I had never had surgery in a hospital before, so I was a little nervous about the general anesthesia… but it all went exceedingly well. I had almost no pain during or after. My period in January was a long and tough one, but otherwise I had no major side effects. At my check up appointment in February, Dr. Noyes said that my "fertility was enhanced" and that despite my low AMH number I should continue trying to get pregnant naturally until the summer. If it didn't work she wanted me to start on a hormone protocol in May or June. I really didn't want to do the hormones! Technically, I was diagnosed with infertility since I had been actively trying to get pregnant for a year without success. Boo.
Making a baby in Europe:
A lot of things lined up that allowed Travis and I to take our amazing month-long European vacation in April. It was an awesome experience. We had a wonderful, very romantic time… BabyJ was made the old-fashioned way somewhere in Italy. It almost feels too good to be true. I had decided not to track my cycles or use any type of ovulation kit while we were on the trip… we'd just have fun and see what happened! We had a lot of fun. I really can't believe it worked. I feel very fortunate and thankful.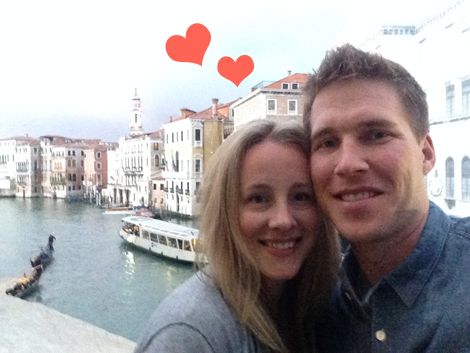 Thoughts:
Reciting the facts of my brief, but scary encounter with fertility problems makes it all seem quick and matter-of-fact… but when I was actually going through it, it was all very upsetting and difficult. Going in for medical tests and then waiting for the results (which for all you know could be really bad news!) is very stressful. I felt isolated, uncertain, scared, and sad for a lot of 2013. I talked (and cried) with Travis and a few of my close friends a lot, but otherwise, I guess I didn't want anyone to know I was struggling. For my family, I didn't want them to worry. And I kept thinking, "Hopefully, I'll have good news next month. I'll tell them the whole story then." I guess I was also afraid of being judged for making what felt like the terrible decision of waiting too long to start a family.
Despite all the tears and fear, from my current perspective, I actually feel thankful to have gone through the experience. It greatly reinforced my desire to have children, and it has made me very mindful of and grateful for my current pregnancy experience. It also gave me some insight and compassion for the major struggles women can face when trying to start a family.
I wanted to share my experience for two reasons:
1- To prompt women who might be concerned about their fertility to be really proactive and go see their doctor asap. Medical stuff can be sucky, but it can also fix most problems! The sooner you start investigating the problems, the sooner they can be fixed! I was pregnant within seven months of first going to see my doctor.
2 – To show that people go through tough stuff, even if you don't know it is happening at the time. During the last year I've known friends who have had major surgeries, lost loved ones, received a cancer diagnosis, had their children receive a cancer diagnosis, etc… so many things that are so much more difficult than what I experienced. And yet, many of them didn't want to share their struggles with the world either. Don't assume that anyone's life is perfect. Everyone is facing tough stuff of some sort and could use some kindness.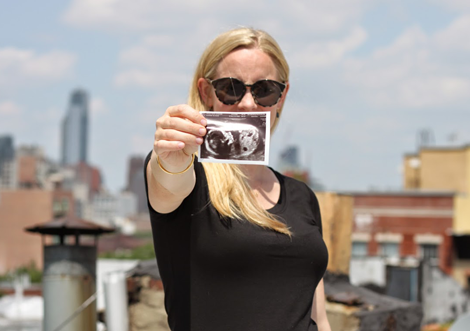 I am so thankful and thrilled that my pregnancy is going well so far. BabyJ seems strong and healthy and I can't wait to meet him! I don't want to take anything for granted.
If you are going through fertility struggles, let me know if you have any questions. I am happy to discuss any details!