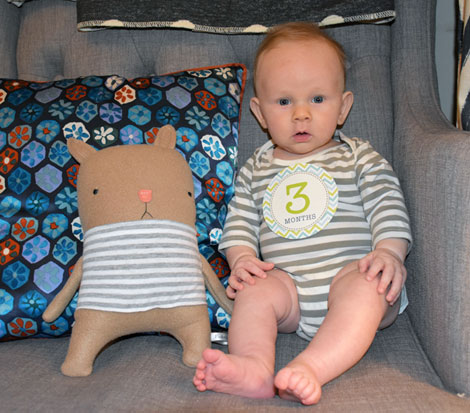 Yesterday was Kenneth's three month birthday! Wow. He is a growing boy! Ken and I are close and inseparable friends these days. He and I have been going on a lot more adventures this month, heading into Manhattan at least once a week and running errands all around Brooklyn. He is a fun baby who loves to interact, babble, and trade smiles. We spend a lot of time adoringly staring into each others eyes and grinning.

Facts about Kenneth at three months…
I'm not exactly sure what his measurements are because we don't go back to the doctor until next month, but he definitely weighs more than 14 pounds and is over 25 inches long. He is wearing some of his 6-month clothes already!
We are blessed in that he is a great sleeper at night. He sleeps in an initial eight-hour chunk, wakes for a feeding around 4 am, and then sleeps another three hours. We all feel pretty well rested.
He loves the mornings and is a cheerful little early bird.
He lights up when you smile or talk to him. He has been trying out all sorts of new sounds and loves conversing back and forth.
He is getting much stronger at tummy time, and even enjoys it. He is also working on arching his back and swinging his legs in preparation for rolling over. He loves trying to "stand" with assistance from mom or dad.
He loves his toy mirrors and holds intricate conversations with the baby he sees in them.
He still hasn't quite figured out his thumb, but he loves sucking on his hands and fingers. He also loves clasping his hands together and admiring his feat of dexterity.
Sometimes his hair looks brown, sometimes red, but it seems to be growing in light blonde at the roots.
He has seen the Empire State Building, the Flatiron Building, and last weekend he went on his first big train trip to Philadelphia. He did great riding in his stroller all over town and he loved the art museum and the Liberty Bell.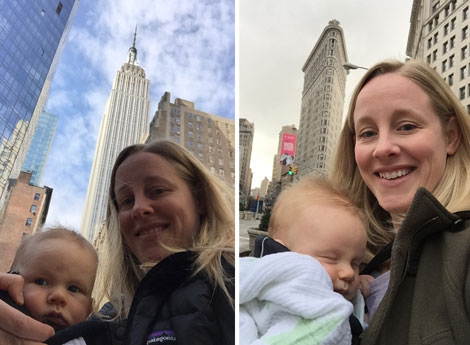 Mama Update:
I want to show no weakness and tell you that everything is going well… and it certainly is in the sense that Ken is an awesome and healthy baby… BUT I am in pain. Unrelenting, endless pain and discomfort. All of the new baby things you worry about before the baby is born — sleepless nights, poop explosions, spit-up, their constant need for attention — all of those things are minuscule inconveniences when compared to being in pain all of the time. I feel like if I could just feel comfortable in my body again, I could really kick butt at this mom thing. This is how you'll know things are serious: I really don't even care about losing weight or ever running again, I just want to feel less pain. It sounds dramatic and I wish it wasn't the truth, but it is.
Breastfeeding is still very painful. We are working on getting Ken's severe tongue tie treated, which may end up being the solution, but the process has been frustrating. The pediatricians have been dismissive of tongue tie in general, but I finally insisted on a referral to a specialist. The specialist saw him and agreed that he should be treated, but now we are stuck in limbo waiting for insurance to approve the procedure. Which is ridiculous, because the "procedure" will literally take 30 seconds. But at this point I am worried that there may be more problems going on in addition to the tongue tie… my breasts are always tender and in pain, during and in between feedings. After reading what seems like every breastfeeding resource on the planet, I've started every possible homeopathic treatment for breast infections while I wait to see my doctor in two weeks.
Competing with breastfeeding for first place in the pain and discomfort category is my entire hip and pelvic region. Walking while wearing Ken in the baby carrier is hard on my body, which isn't good because it is a necessity if I want to leave the house. The good news is that physical therapy does seem to be helping. It is slow going and I still need to avoid high impact activity, but I think I will eventually make some progress. And my therapist, Justine, at Renew is so professional, kind, and helpful. I am grateful to have access to the therapy… and that they let me bring Ken to my sessions.
Minus the pain, everything is going so well. Travis and Ken are wonderful. (Crusher is a bit of a stinker these days, but he is wonderful, too.) I just keep trying to stay strong and get through this tough time. I try to remind myself that in a year I will have gotten through all of this and I probably won't even remember why it was so tough. And I can honestly say from the heart that it is worth it.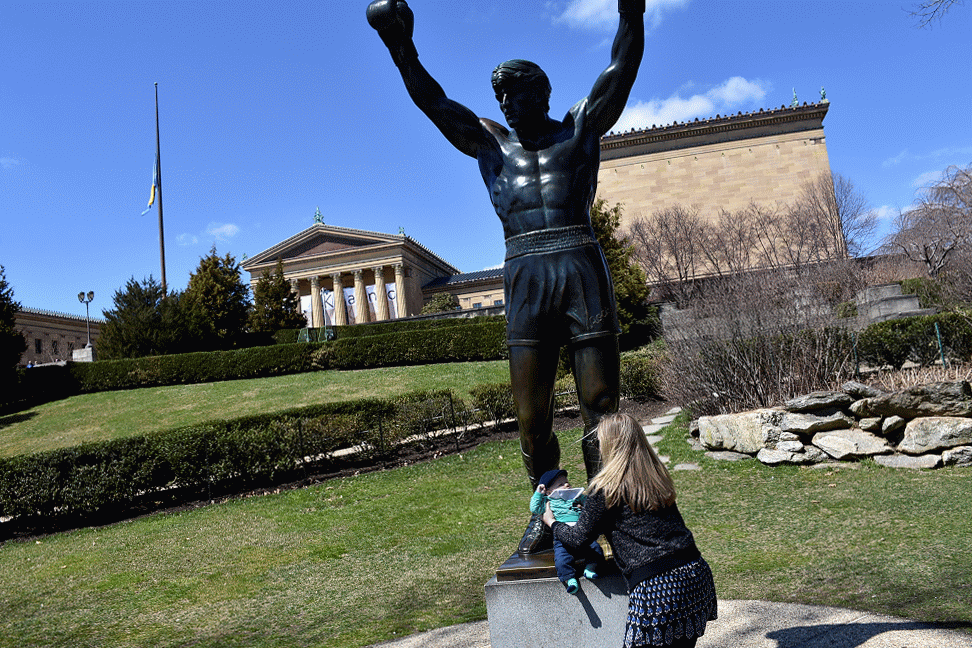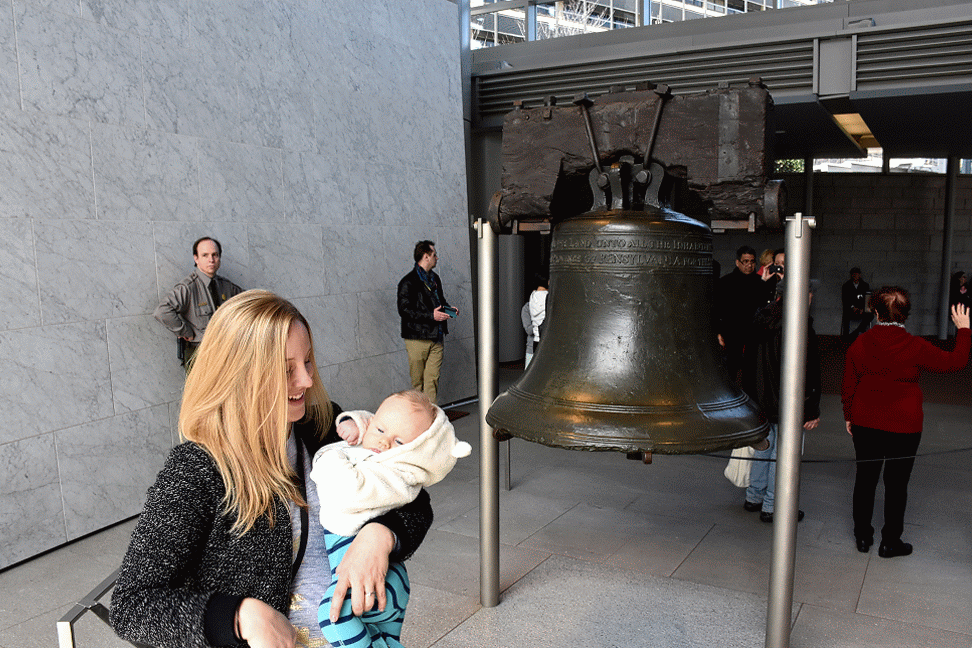 Want more cute pics? I have almost 3,000 photos of Ken in his Flickr album.
Also, check out Ken at one month & Ken at two months.