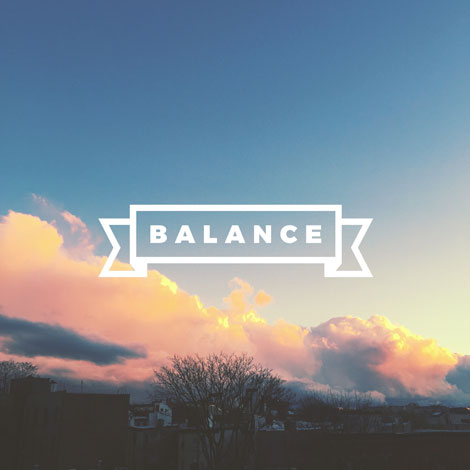 Happy 2016! My New Year's tradition has been to NOT make any resolutions, but instead to pick a word to focus on for the year.
My word for 2016 is balance.
Reading over my post about my word pick last year (love) was enlightening and uplifting. It is nice to be reminded that I've set good, positive intentions for myself… even if I sometimes lose sight of them.
This year, I want to continue to carry love and gratitude in my heart while also seeking BALANCE. It would be easy to relate my one little word to the work/life balance that so many people are constantly striving for, but I want my balance to go deeper. I want to approach everything in my life in a mindful and peaceful way. I want to listen closely to my body and find balance in my fitness attempts and eating habits. I want to respect my emotions and allow myself to feel what I feel without guilt or second guessing. I want to balance my extreme love for my baby boy with his growing need for independence. I want to find the sweet spot between work, activity, and rest that will allow for a clear mind and light spirit.
————
My past words:
2015: love
2014: optimism
2013: sweetness
2012: explore
2011: peace
2010: wonder
2009: busy
2008: hope
What is your one little word for 2016?