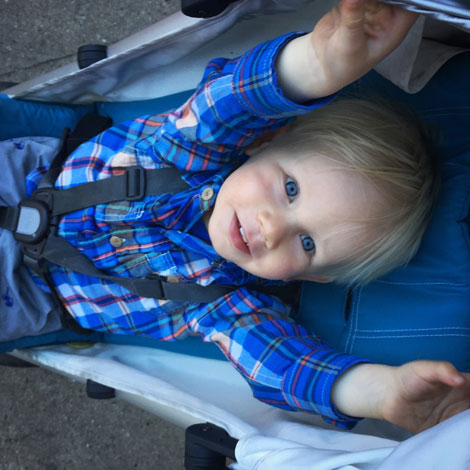 Even though I can't keep track of him every month like I did for the first year, Kenneth has been learning so many new things that I feel like I must write some of it down!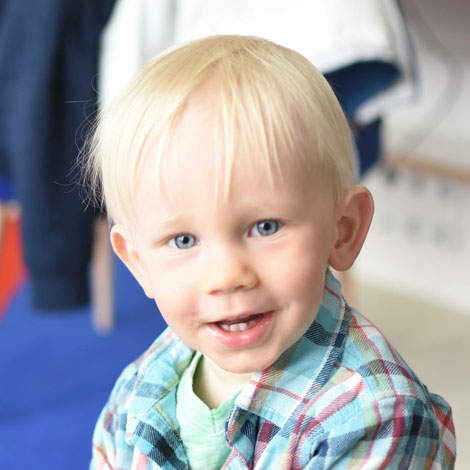 Fun Facts about Kenneth at 15 months:
Kenneth had his 15-month check-up at the doctors last week. He is 33 inches tall and almost 25 lbs. He is exactly half of my height at this point and still above the 95th percentile for his age. He is definitely a big boy!
Two additional bottom teeth grew in over the last month or two, for a total of 8 teeth.
He is awesome at walking and can also climb stairs and do a little running. He also figured out how to ride his scooter this week! Wow.
He can drink from a sippy cup, from a straw, and even from a regular glass, but that can get messy quick. He also loves eating with a spoon or fork. He really LOVES dipping his food in dips. And Travis taught him how to do "cheers," so he insists on clinking his sippy cup before nearly every drink.
He is working on talking and attempts to use a lot of words. Some of his most common words are: Dad, dog, ya, yes, sock, shoe, teeth, cheese, good, milk, juice, eye… I am sure there are more. His pronunciation is not very good yet, but he definitely knows what each of those words mean and tries his best to say them.
We traveled around Europe over the last month and Kenneth did a great job. He was so flexible and slept well at all the many different hotels. His favorite parts of the trip were the hotel bathtubs and the playgrounds we found in each city. He wasn't a huge fan of museums, but he did like trying lots of new foods. He really loved Hungarian goulash!
He is still taking his Moozika class, plus we added on a Gymboree "Learn & Play" class, and this week he starts a "Little Hatchlings" class at the Prospect Park Zoo. I am hoping he keeps socializing more and more so that he will be prepared to start a bit of preschool when he turns two.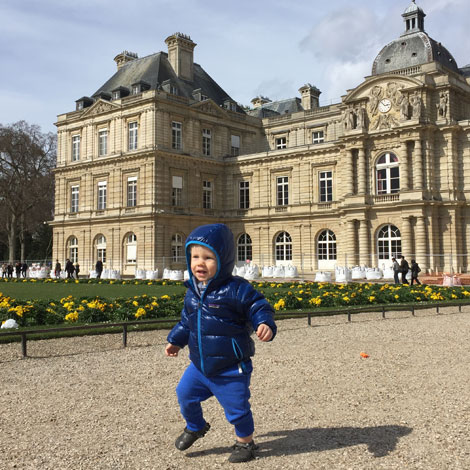 He is learning and changing so fast that even though I have taken 3000 photos of him since his first birthday, I feel like I am not capturing all of his amazingness. I love him so much at this age! We are really having fun with him and just don't want the time to pass too quickly!