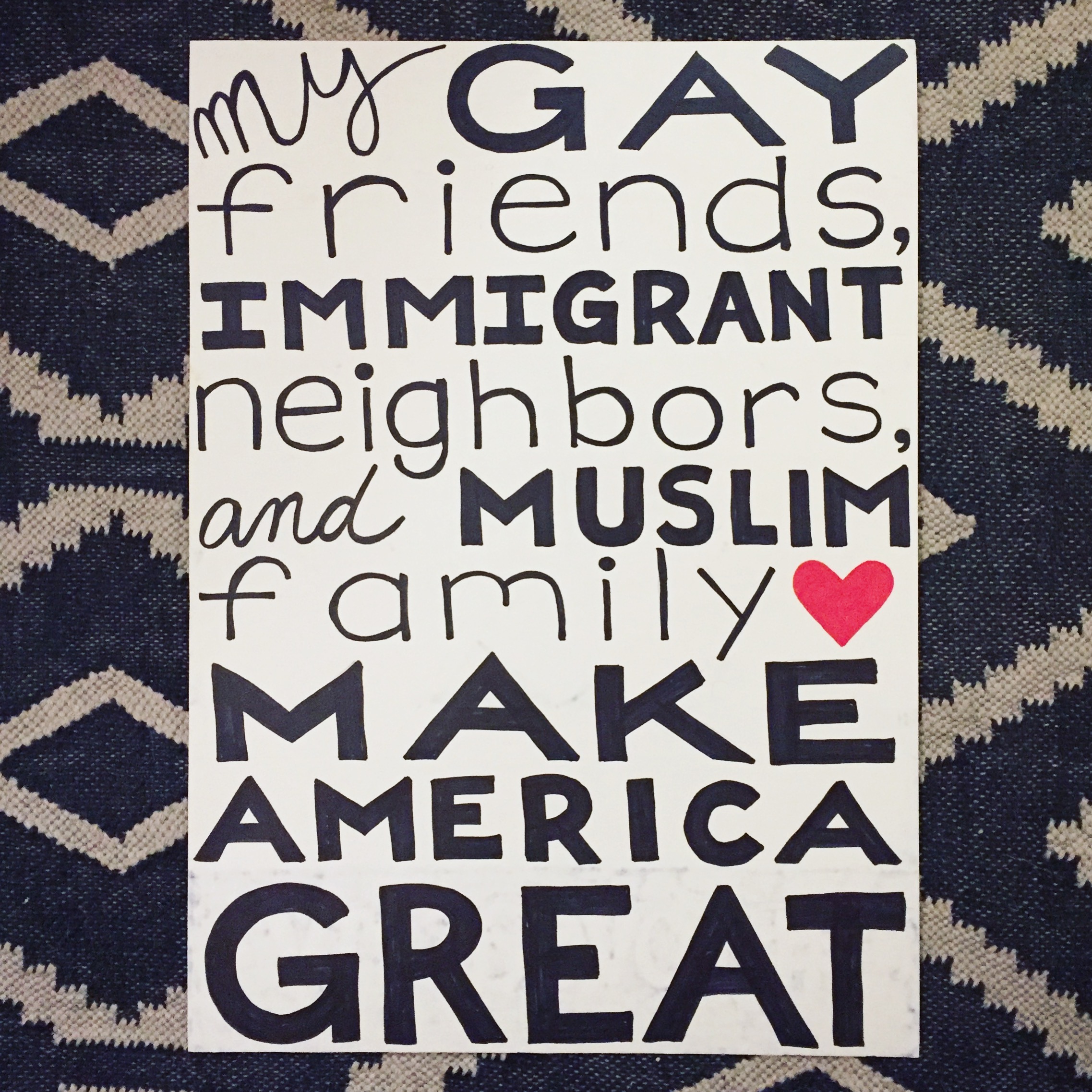 Today I am sad. But tomorrow I take action! I will be traveling to Washington DC for the Women's March.
For me, the march is not anti-Trump or anti-anything. It is pro-women, pro-human rights, and pro-diversity. I am excited to stand up for my values and have my voice "on record" for all to see. This is the sign I will be carrying.
Will you be marching tomorrow?