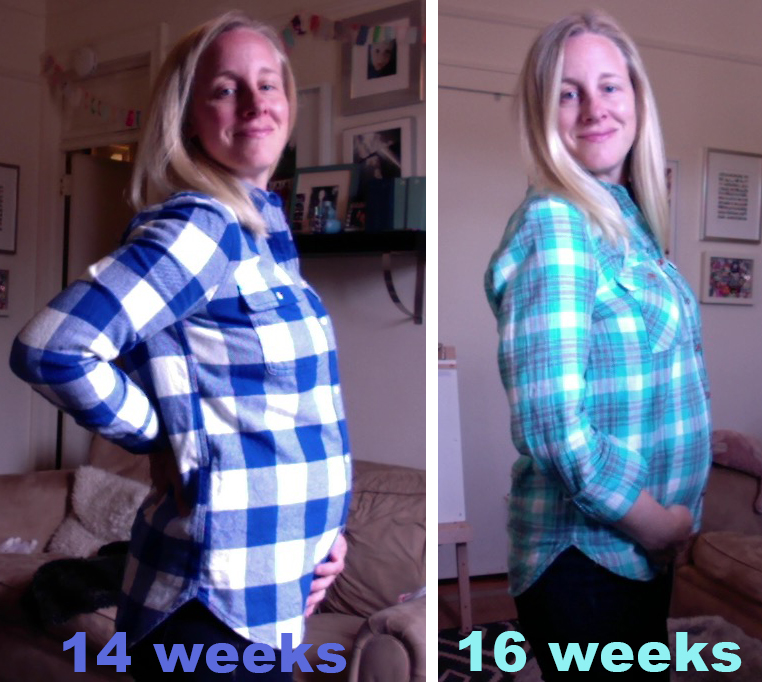 Week 15: I started off my second trimester a little sick after a fun-filled trip to DisneyWorld with our sweet first-born. Being sick and pregnant is not fun. I hope this is my last illness for the duration, because it will only get harder! I feel like my baby bump became real this week. My normal jeans felt too tight last week, so I finally just broke out my maternity jeans. They are still too big, but I wanted to be comfortable. I already feel huge after eating meals, but I know that this is just the very beginning. I still haven't really gained weight, but I think it will be coming soon. I have been drinking bone broth and trying to avoid too much sugar. I don't have a lot of cravings, but fried chicken still sounds good. The nausea is pretty much gone, but I am getting heartburn a lot more frequently… which I know will just get worse. Overall, being pregnant with twins is difficult — I feel out of breath nearly all the time — but I know that I am still in the easy part.
Week 16: This week started off with really bad headaches and a lingering cold. I got a little worried. But I started feeling much better throughout the week. We also had awesome weather in Brooklyn, which helped. My baby bump is definitely showing now. I can still wear many of my normal pants, but I can't really suck in my stomach and hide it these days. My appetite seems to have picked up a bit, but I still get full easily and have heartburn off and on.
Week 17: I started gaining weight this week. Ugh. I know that I have to gain 1-2 pounds a week, but I am still pretty stressed about how huge I am going to get.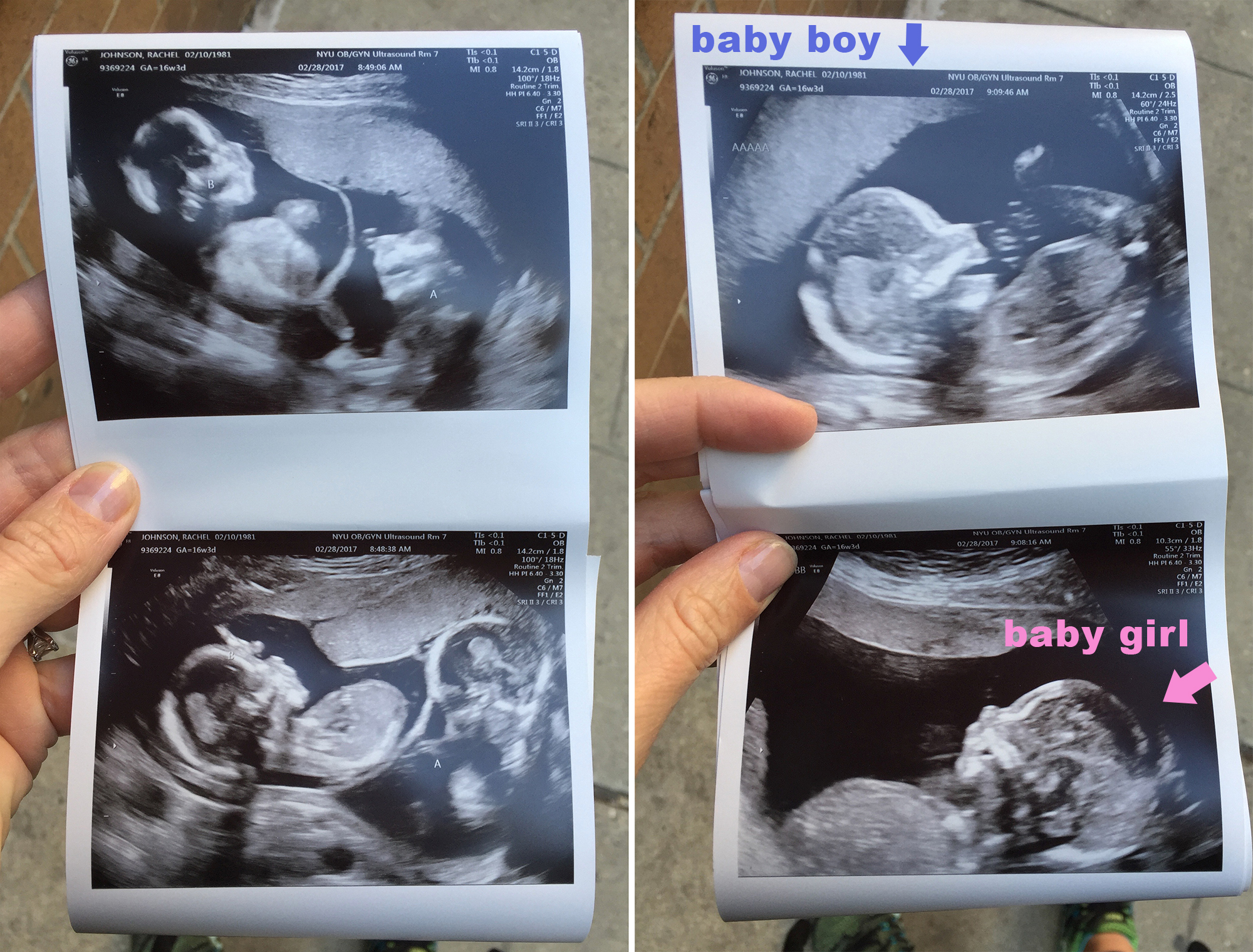 February 28th, 2017: I had my first anatomy ultrasound today… and one of the babies is a girl!! I am so excited and happy. I really thought I would have all boys, so this is a really fun surprise. Perfect.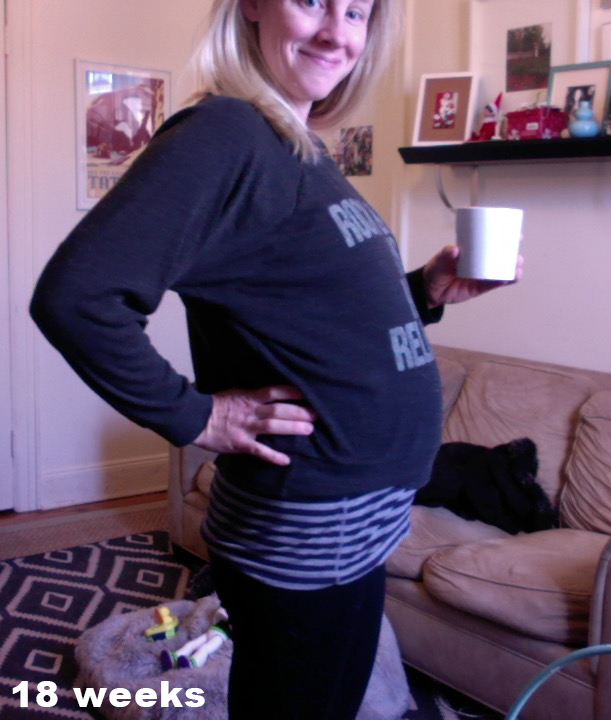 Week 18: Heartburn, nasal congestion, and a frequent need to pee are daily symptoms. I get up to pee most during most nights and it is daunting to think that I won't have a full, uninterrupted night of sleep for a long time. I overdid it a few days this week walking all over Brooklyn. It takes me longer to recover from tiring days. And I've had some uterine cramping this week, which is slightly worrisome. But overall, I know I am doing well and feeling relatively good. My belly is definitely big and bold. I am wearing mostly maternity pants at this point. I am pretty freaked out about how big I'm going to get… I have a long way to go…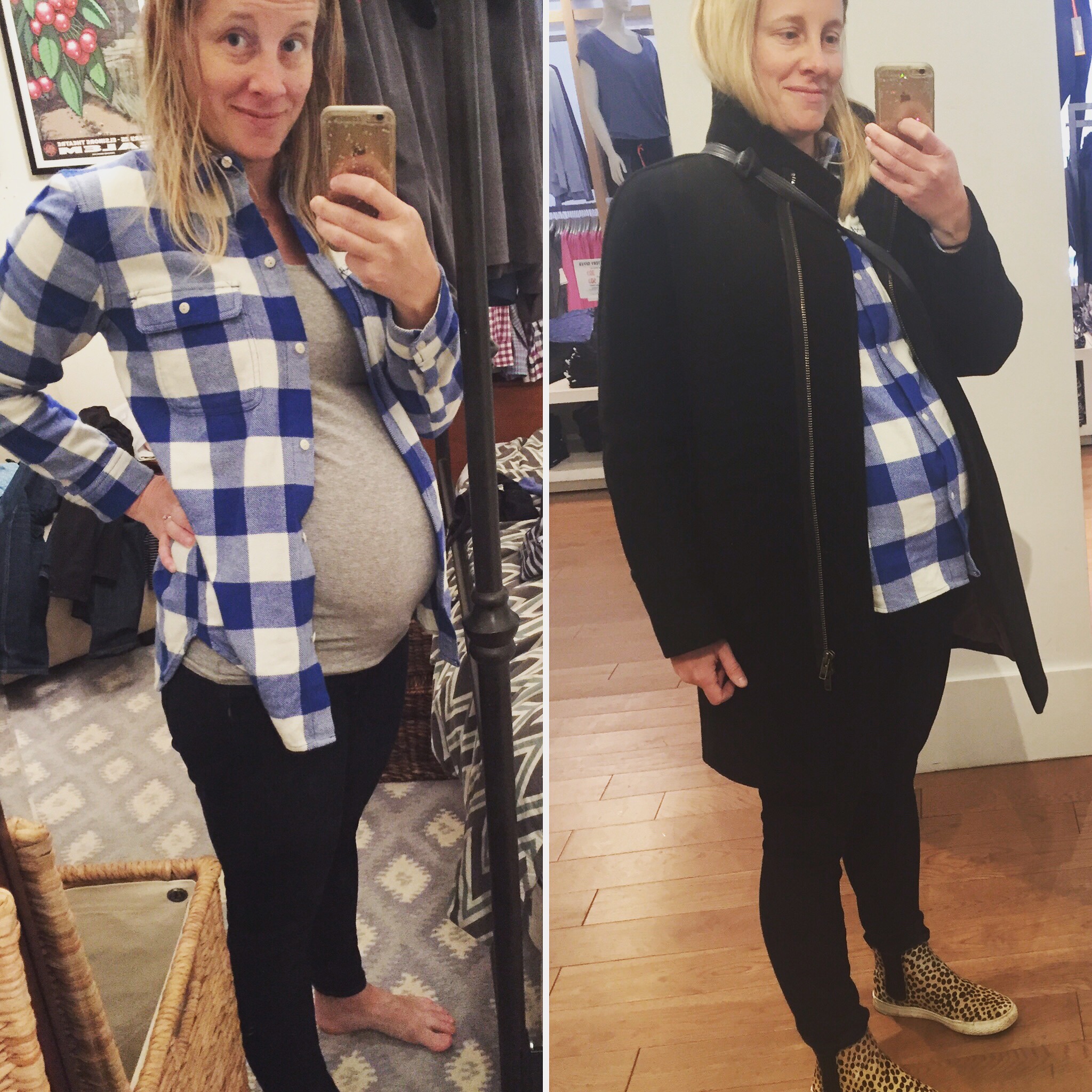 Week 19: I had a check up ultrasound on Thursday, March 17th, 2017, and all looks good. They were mostly checking out my cervix, but I got to see the babies, too. Two strong heartbeats, all the organs, and two very distinct genders! The twins are moving into positions more parallel to my body and are side by side, boy on my left, girl on my right. I'm feeling extremely fortunate, but also always slightly nervous about them coming too early. And also always terrified about how big I'm going to get!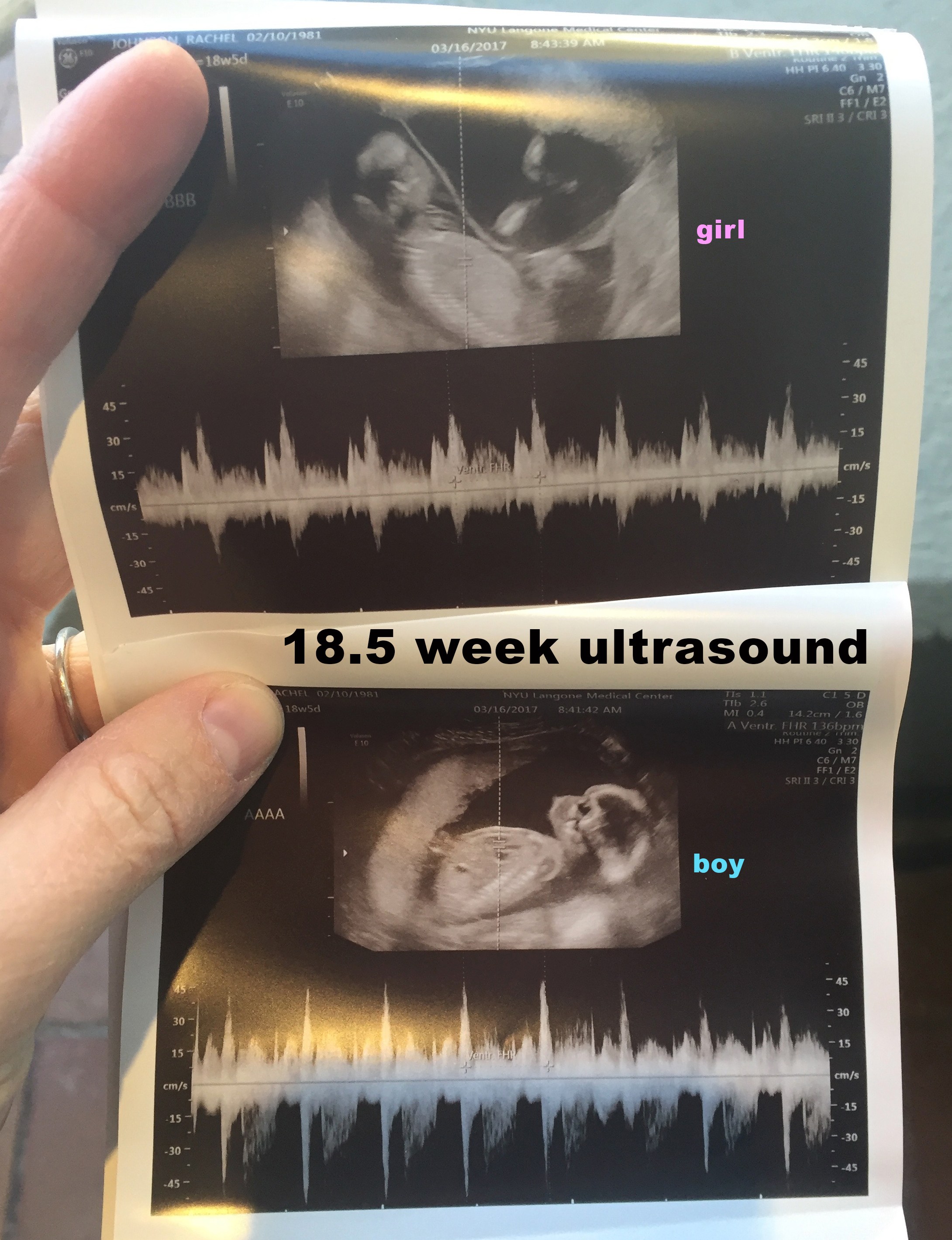 I've been feeling indistinct "activity" from the twins for a couple weeks, but this week it has become a little more recognizable. I can't really pinpoint which baby is moving or what they are doing, but there are definitely two different sides of movement. It is crazy to see them wiggling about on the ultrasound, happy to each be doing their thing.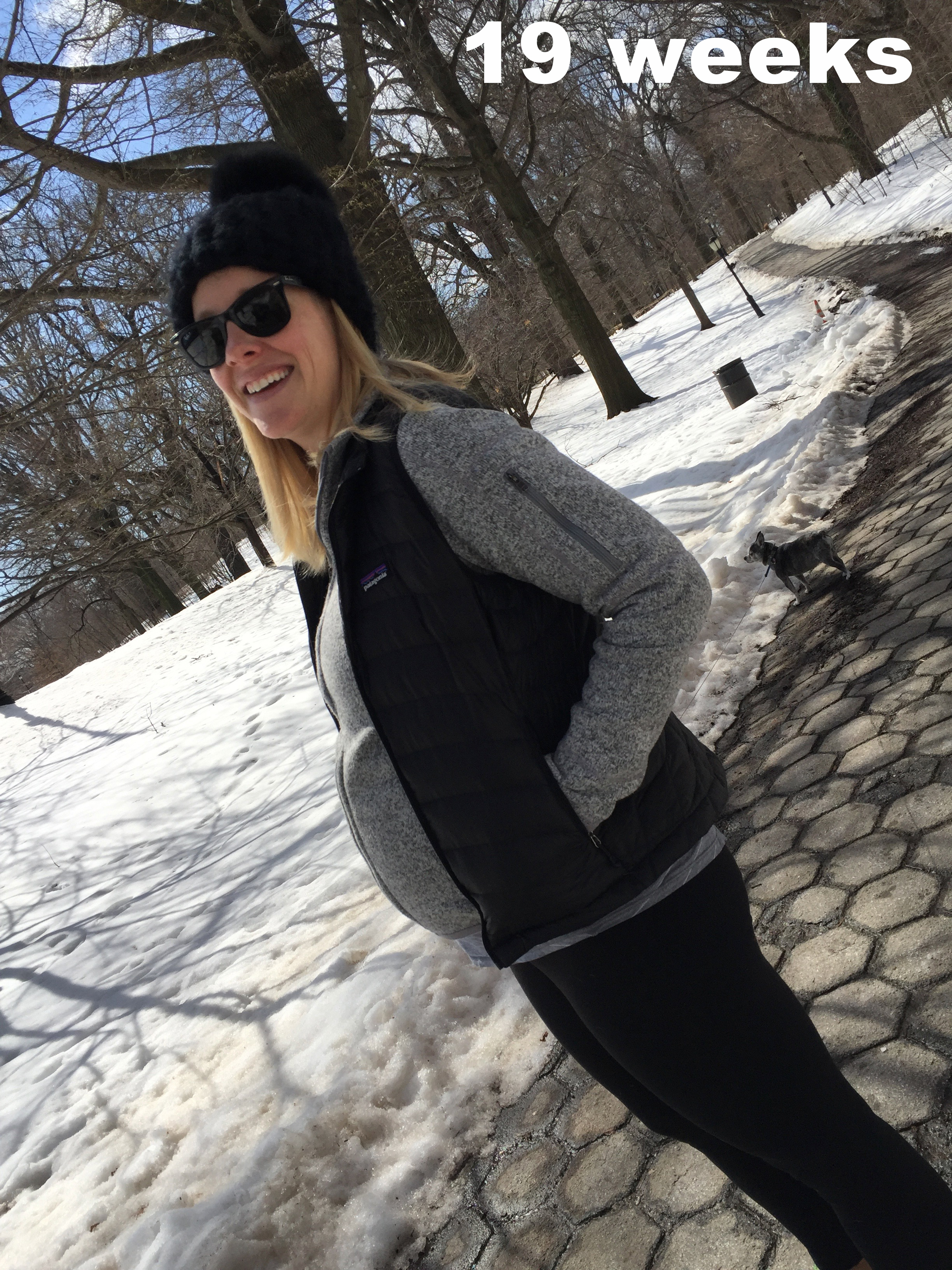 Week 20: It feels good to be at the half way point of this pregnancy… but it is daunting to think I have 4-5 months left to get bigger and bigger!! Two babies definitely take up more space than one! I've been able to feel the twins moving around a lot and am overall feeling pretty good… except for, you know, constant heart burn, shortness of breath, muscle craps, and nasal congestion. Honestly, I am feeling really fine and I know that I am extremely fortunate to be progressing through this pregnancy healthily, so I don't have any serious complaints…. only non-serious ones. Ha. In the mornings, when the babies are all tucked in and inactive, I feel great. Pregnancy is no big deal! But by the end of the day, when I have food in my system (and therefore heartburn), I'm sore and exhausted from too much walking and too many stairs, and the babies are all stretched out and pushing on everything, it all feels a lot more difficult. I really can't believe I am only half way through this! But I try to keep in mind that it is not every day that a person is pregnant with twins, and it is a grand adventure! So, I'll just try to appreciate the experience. It must be hormonal, but I have been really in love with Kenneth and Travis and even Crusher these days. I am just feeling so grateful for our little family and excited to be doing this all with them.