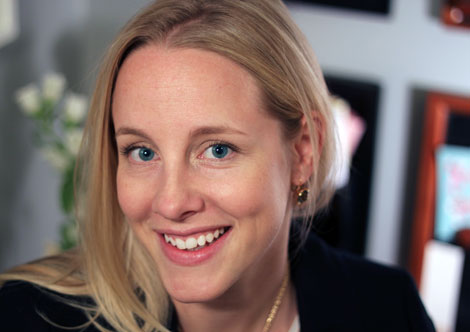 My name is Rachel Johnson and I have been consistently updating this blog for nearly a decade. (!) I am a graphic designer by training and experience, but I consider myself mainly an entrepreneur. I love creating in all its forms, including art, design, writing, and craft. This blog is my personal website where I showcase some of my favorite things and tell the stories of my adventures.
In 2009, I moved to New York City and I have been documenting my experiences as a novice New Yorker – including doing periodic NYC Cupcake Reviews and NYC Museum Reviews. Stay tuned for much more crafty goodness and big city stories!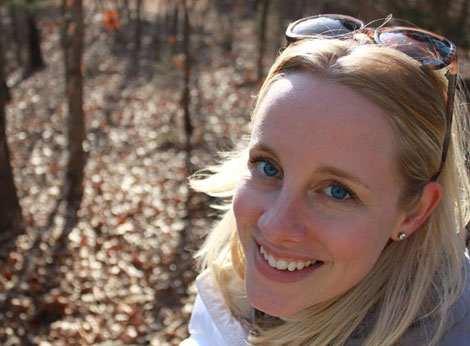 More about me:
I am the co-owner and sole administrator of the art and craft community website, Swap-bot.com. Swap-bot is a web tool used to coordinate group art, craft, and pen pal swaps. It is also a social network with over 50,000 members where you can share, create, chat, and have fun with other artists, crafters, writers, and makers from all over the world. Try it out – it is fun!
I was born, raised, and schooled in the midwest, then I moved to an adorable cottage in Eugene, Oregon, but now I reside in a tiny apartment in Brooklyn with Travis and our tiny Boston Terrier/Chihuahua, Crusher. You can find me at all the local craft shows.
My professional background:
In June of 2007, I graduated from the University of Oregon with a masters in Arts Managment. (View my masters research project here: Internet Marketing Strategies for Indie Crafters – this paper is a 106-page PDF which includes the results of my Crafters Survey completed by 38 indie crafters.) During the masters program I created an ePortfolio which showcases some of my writing and design work, and also completed a six-month internship at the Jordan Schnitzer Museum of Art.
In the summer of 2007, I attended a four-week Historic Preservation Field School in Northern Italy. During the program we learned architectural preservation, documentation, and stone masonry skills, as well as the history of the vernacular stone architecture of the Ossola Valley. It was an amazing experience and really reinforced my love of historic preservation and architecture.
I received my bachelors in graphic design and painting from Graceland University in 2003. If I had a career specialty it would be in printing/publishing. I was the editor of both my high school yearbook and college newspaper, and I worked at American Art Review magazine for many years. More recently, I was the student editor of the A&AA school Review and Bulletin publications at the University of Oregon. Most recently, I worked as a graphic designer at PhotoTidings, a national photo greeting card company. Most importantly, I have been creating websites with my husband, Travis, for more than ten years.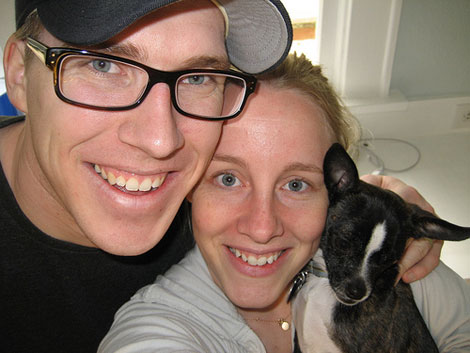 Other tidbits:
I really like the internet. I am very interested in art, crafts, design, museums, exercising, laughing, and thinking about the space-time continuum. I like paper, stickers, glitter pens, chocolate, coffee, comic books, video games, and puppies. I love my family. I believe in the importance of a federal-level Department of Peace, and I truly believe that diversity equals strength and prosperity.
I hope you enjoy my site! Have fun! If you want to know even MORE about me go to my Swap-bot profile or my Facebook profile.
xoxo