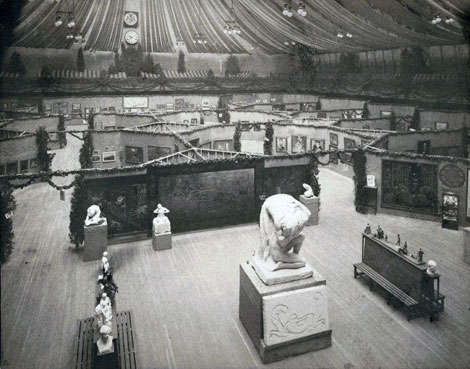 In 1913, a group of artists organized a giant exhibition in New York City of 1400 contemporary works of art: The Armory Show. The new and modern art styles represented — abstraction, cubism, futurism — shocked the country and made The Armory Show a major event in the history of art.
If I was given a time machine and told to pick one event to visit in the past, The Armory Show would be a very tempting destination.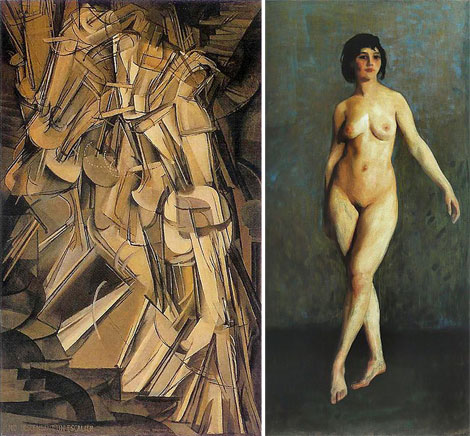 So, I was excited when I discovered that the New York Historical Society would be celebrating the 100th anniversary of The Armory Show with a new exhibition containing 100 of the works from the original show, plus commentary and ephemera from the period. The show was smaller than I was expecting, but still extremely fascinating. My favorite paintings were the two seen above: arguably the most famous Armory Show painting, Marcel Duchamp's Nude Descending a Staircase, and Robert Henri's Figure in Motion. The two nudes demonstrate the wide range of styles represented by The Armory Show. Duchamp's painting shook up the world. People were so confused and defensive about it in 1913! So wild.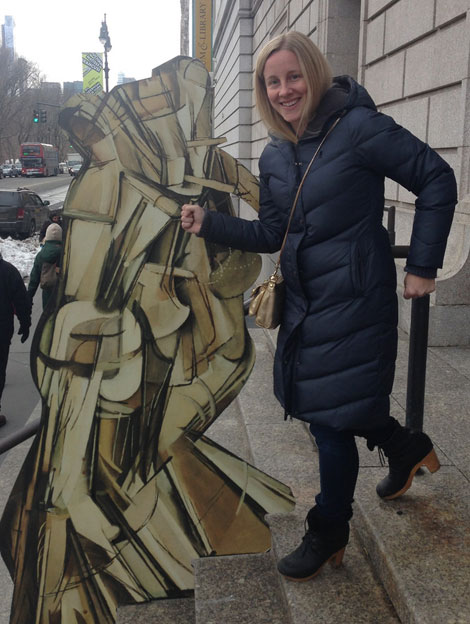 Of course, I procrastinated and didn't go to see the show until its second to last weekend. It was still crowded, but I was delighted by my first visit to the NY Historical Society. It is a beautiful museum. In edition to special exhibits, the museum has a huge collection of New York City artifacts. You can browse more than 40,000 objects within the visible storage system of the Luce Center. If you like old things and exploring a "cabinet of curiosities" style museum, you will enjoy the NYHS. I loved it!!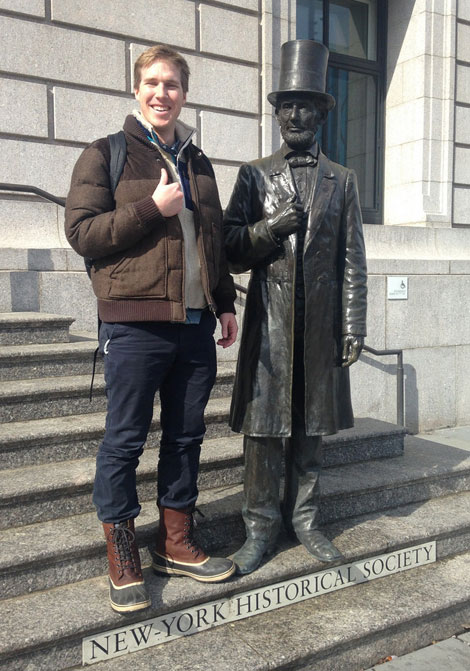 Sadly, The Armory Show at 100 exhibition has closed. But you can still buy the awesome, giant exhibition catalogue. Want to learn more about The Armory Show of 1913 right now? Check out this awesome site from the Smithsonian Archive of American Art.