Nov 30th 2014 10:20:44 am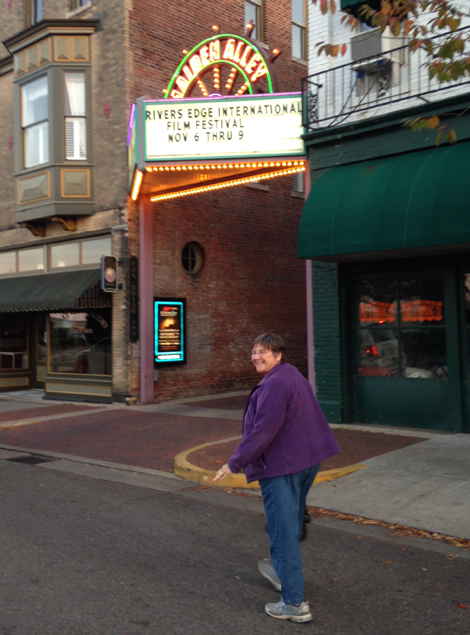 About three weeks ago, I traveled with my mom to Paducah, Kentucky, to attend the River's Edge Film Festival with my grandma and aunts. This was the 10th year of the event. My grandma and aunts who live in Paducah have attended every year! Wow! This was my first time.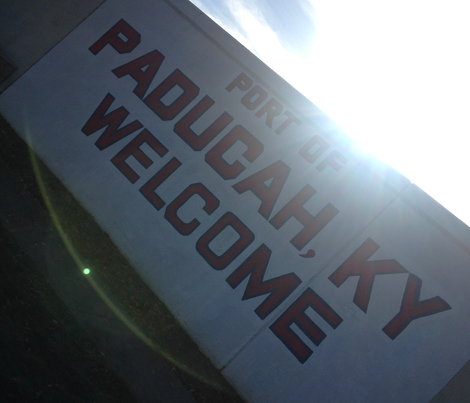 My mom and I missed the opening night (Thursday) of the festival, but it turns out that the premier screening of the big horror feature was sold out! There was a line to get in and my family didn't even get seats with their full access passes. We also missed most of the first day of films since we were on the road driving into town… but don't worry, we still saw a LOT of films!!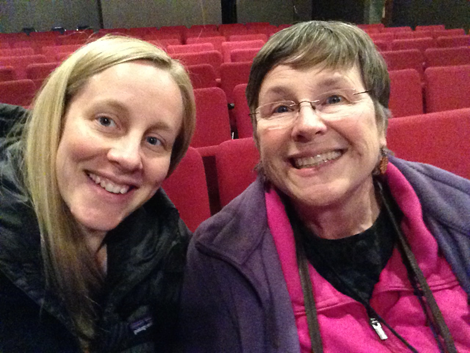 In total, I think we saw 27 different films over the course of Saturday and Sunday. Most of them were shorts, about 10-15 minutes in length, but many were features that ran over an hour. There were animated films, narrative fiction films, experimental films, a good amount of horror, and documentaries. Overall, the quality of the films exceeded my expectations. My favorites were the documentaries.
My top three film picks were:
Out of the Fire – A documentary about wood-firing potter, Kevin Crowe, working in rural Virginia. I love art documentaries, and this was particularly interesting to me because I got to do a tiny bit of wood-fired ceramics in high school. The film made the entire firing process seem like a party!
Wicker Kittens – A funny documentary all about competitive jigsaw puzzle teams competing at a winter festival in Minnesota. Who knew people were so into puzzles?!
Prison Terminal: The Last Days of Private Jack Hall – This was a documentary about a hospice program at the Iowa State Penitentiary. I am always intrigued by prison documentaries. Even though I know that the inmates are there for a reason, I can't help but feel compassion toward them. Maybe I am a sucker. This film followed the final days of one inmate and the care he received from his fellow prisoners. This film won Best Documentary Short for the festival.
Check out all of the festival winners here.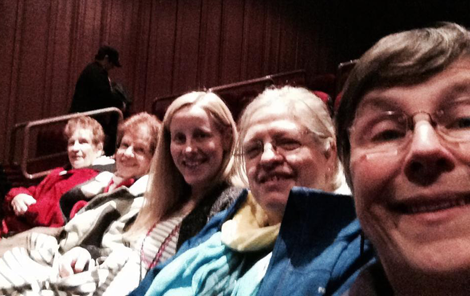 It was a great trip. I basically just relaxed and enjoyed the time with family. Paducah is a really nice small city. I definitely suggest a visit if you are in the area. I didn't get to visit the National Quilt Museum like I did during my last trip there, but I highly recommend it. There seems to be some type of art or culture event happening at any given time in Paducah. And of course, if you are there in early November, you've got to check out the Film Festival! (Despite the big sell-out on the first night, they could use a few more attendees throughout the event.)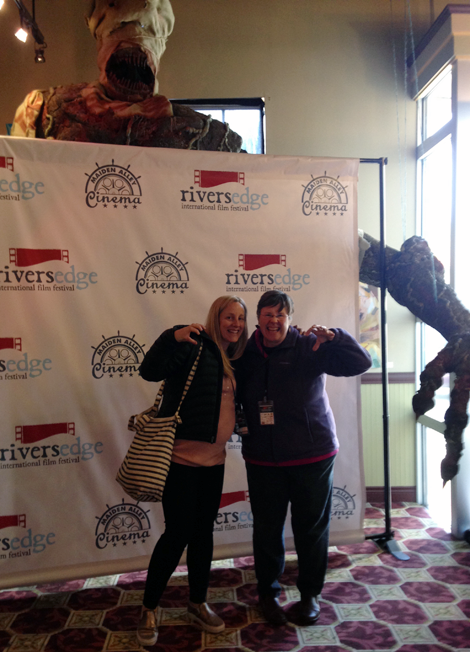 2 Comments » Categories: Family, Movies, Travel