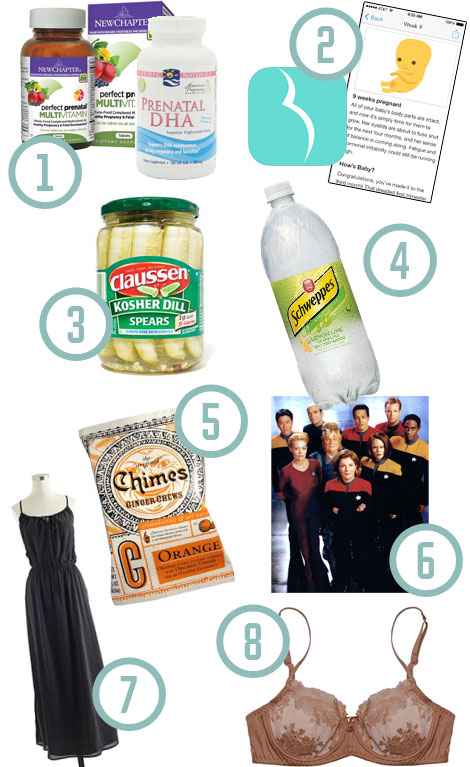 I really can't believe I have already made it through nearly half of this pregnancy. I think it feels most unreal because we waited so long to tell everyone the good news. But now that we've made the announcement, I have a lot to say!!
Overall, I think I am taking to pregnancy really well, but I did feel frustrated and sick during the first trimester. Weeks 5 through 11 were the worst for me. I was fatigued and nauseous most of the time. I didn't actually throw up ever, so I guess it could have been a lot worse. Exercise was nearly impossible during those first weeks and I'd get a fast heart beat doing nearly any type of physical activity. I spent a lot of time resting.
Now that I am in the second trimester, I am feeling much better — and more hungry!! I am glad that I kept this list of my favorite first trimester items because I may have forgotten what the first few weeks were like. Perhaps these ideas will help your early pregnancy go smoothly…
My First Trimester Favorites:
So, that is my list… what do you think? What were your favorite things that helped you through your first trimester?