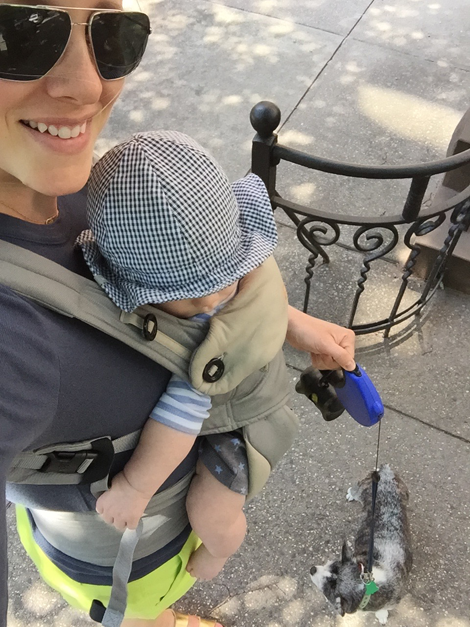 What to say? I still go through a lot of ups and downs when it comes to my body. Some days I feel like I am getting back to normal and feeling pretty good… other days, I still feel destroyed, sore, fat, and tired.
On good days (like after going to an inspiring SoulCycle class) I feel invincible. Ready to tackle the challenge of a less-than-perfect, aging, post-baby body with a positive attitude and lots of determination. I am doing this! Go me! On bad days, I get really overwhelmed by all of the pain and discomfort and I miss my old self.
Two quotes keep bouncing around in my head:
"Old age ain't no place for sissies."
"Life doesn't get easier or more forgiving, we get stronger and more resilient."
Certainly, I am not in old age (and I know everyone older than 34 wants to shout: "You aint seen nothing yet!") but knowing that it takes courage to live fully and happily as you age, gives me courage. Nothing and no one is perfect… but I can make the decision to be happy, grateful, and at peace with who I am and what my body can do. It is just going to keep getting more challenging, right? I like to believe I am more than strong enough to face the challenge! And the challenge will make me stronger. (I just have to keep that thought in the forefront of my mind, and let it drown out the fat, fat, fat, weak, weak, weak thoughts.)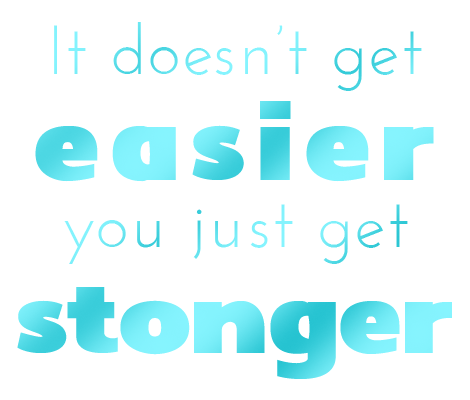 With all that being said… my update…
Weight Loss:
I think I've lost about five more pounds since my last body post. (So, 26 of the total 30 pregnancy pounds are gone.) Five pounds in the nine weeks since my last update is not exactly the weight loss pace I dream about, but I am getting really close to my pre-baby weight and I fit in most of my normal clothes at this point. (I actually weigh less than I did when Travis and I returned from Europe last May – that should get me pumped, right?! I still feel discouraged.)
Any weight loss is great (and needed) but I am feeling quite frustrated because Travis and I did 23 days of the no sugar, no grain, no dairy Whole30 program during June and it didn't seem to do anything beneficial for me. It was quite intense to only eat fruit, veggies, meat, eggs, and nuts for more than three weeks and I thought for sure that I was going to lose quite a few pounds. Sadly, I only messed up my digestion and was in a bad mood for a month. Boo. I am back to eating normally and hope that I can continue to trim and tone up.
I'd love to lose 15 more pounds and be at my dream goal weight by October.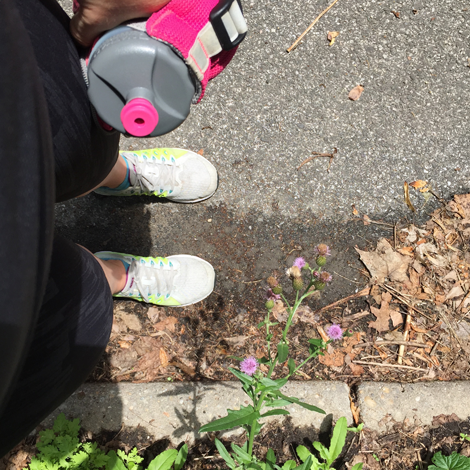 Running:
Starting at the end of May, I began doing a few run/walk workouts. I started very slowly, walking for four minutes and running for one, then 3/1, then 3/2, and now I am doing 1/1 run/walk about two days a week. I did one good, long workout of 3.5 miles, but otherwise my progress is very slow going. My pelvic floor is definitely still not at 100% and it causes some discomfort. It takes me a day or two to recover from each run, with my back and hips still getting sore. But I am getting stronger. It is just taking a lot longer than I would like.
My goal is to run the Brooklyn Rock N Roll Half Marathon in October, and possibly, maybe, perhaps run the NYC Marathon in November… but we'll see.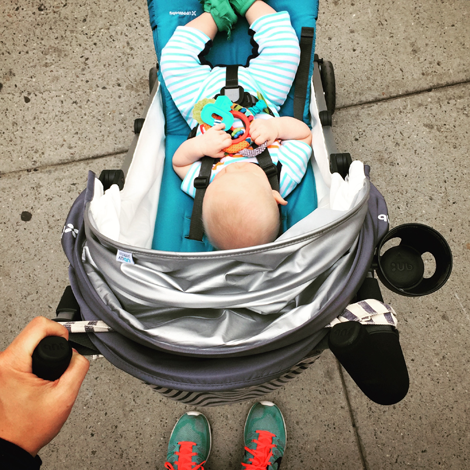 Other fitness
In addition to 2-3 days of running and an occasional SoulCycle class, I am trying to fit in my physical therapy exercises and walking on most days. I have reduced my visits to Renew Physical Therapy to twice a month. I have also been a bit more relaxed about my PT exercises. I feel like they have certainly helped, but REST has also been a major healer. So, I am listening to my body and trying to give myself a break.
This is a topic for a whole other blog post, but caring for a baby 24/7 is HARD, you guys! ha. Am I the first person to ever come to this realization? Kenneth is always on my mind, and even when I am away from him, I always feel distracted and low-level worried. I don't think I have actually gone into a deep sleep since long before he was born. I certainly haven't slept for more than four hours straight. It is catching up with me. My immune system is not as strong as I always assumed it was. And I can't recover as quickly as I used to. Not good. And I don't feel like there is much of a solution. But I will try to get more sleep. I promise.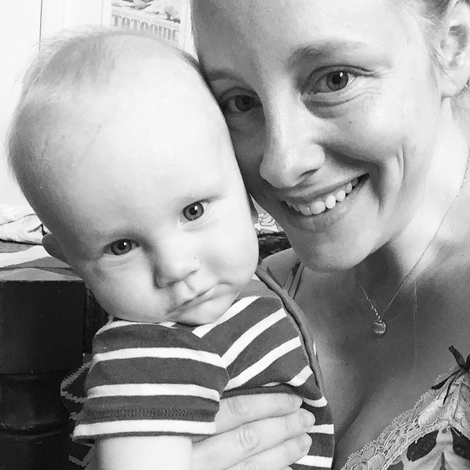 Breastfeeding:
Oof. It had gotten so much better and easier, but just last week I was hit with clogged ducts and now mastitis. It is so painful. I spent most of last weekend sick in bed and in pain. Now I am on an antibiotic prescription, but this whole ordeal makes me reconsider continuing to breastfeed. It is not my favorite thing and after the pain of thrush and mastitis, I just don't think I can face the possibility of another infection. I don't know where to start with weaning, but the thought of less pain, smaller breasts, and convenient bottle feeding sounds really nice at this point…
And without further ado, my progress pics…
Which I feel are necessary even if totally embarrassing. You can always beat yourself up in front of the mirror, no matter your progress, but photos don't (always) lie. And I think I do notice an improvement since my last set. Hooray! (Hint: new Top Speed Crops from Lululemon have been a big confidence booster.)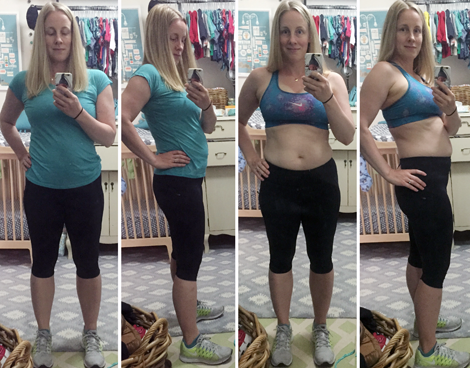 Read my previous post-baby body posts: Update 1 | Update 2 | Update 3