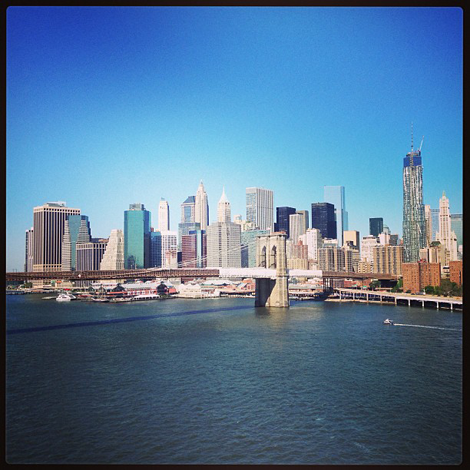 The only event I have on my upcoming race schedule is Reach the Beach in two weeks, so long run training isn't a necessity, but Saturday I set out on a New York City running adventure anyway. I covered three boroughs (Brooklyn, Manhattan, and Queens), crossed five bridges (Brooklyn, Manhattan, Williamsburg, Queensboro, Pulaski), checked out 5Pointz (a graffiti art site in Queens), and covered 16 miles. I really enjoyed running solo all over the city and documenting it on Instagram (see all the photos here). And the donut ice cream sandwich at the end was more than sufficient motivation to keep me going. The weather was absolutely beautiful. I kept thinking to myself, "I'm back!" I felt strong, like I could run forever. I had fun.
But then I woke up on Sunday and felt icky. Sick and sore and sluggish. It is for more reasons than the long run, but it is still a bummer. I am nearly done with my daily summer run streak — almost 100 days straight!! — but discouragement is still my constant training companion. I'm not sure how to shake it…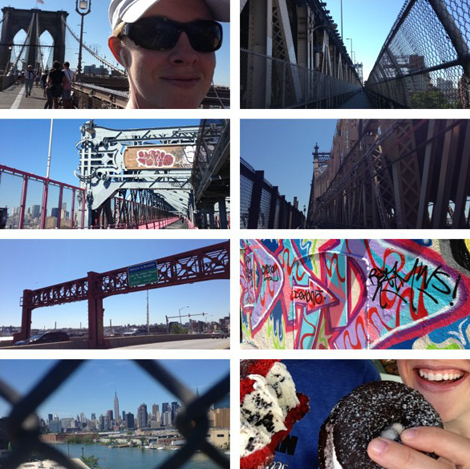 In other running news, South Central Brooklyn Runners (our totally casual local running club) has finally placed an order for team singlets! I based the design on a Nike style, but tried to keep it simple so that it would appeal to as many people as possible. Of course, we had to include VOLT! (Volt = neon yellow.) More than 60 people ordered them — we are going to make a scene at our fall races!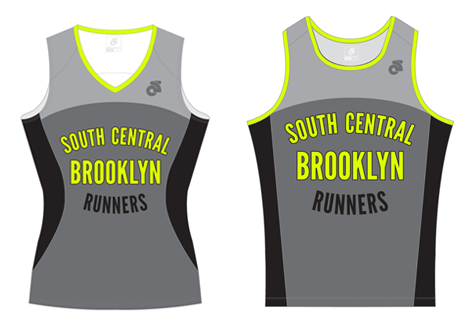 And in even more running news… want to run a half marathon in Bermuda or New Orleans in January?? Come join Brooklyn Team in Training! I am the team social captain for our Winter (or Endless Summer if you want to feel fancy) season and I know we are going to have a lot of fun. Team in Training is a supportive way for anyone (beginners to marathoners) to prepare for an endurance event while fundraising for a very good cause. You already know that I highly recommend it. Join us!
————
I'll post more about the Summer Run Streak soon… but tell me, what has been your exercise plan or motivation this summer? I need more inspiration!