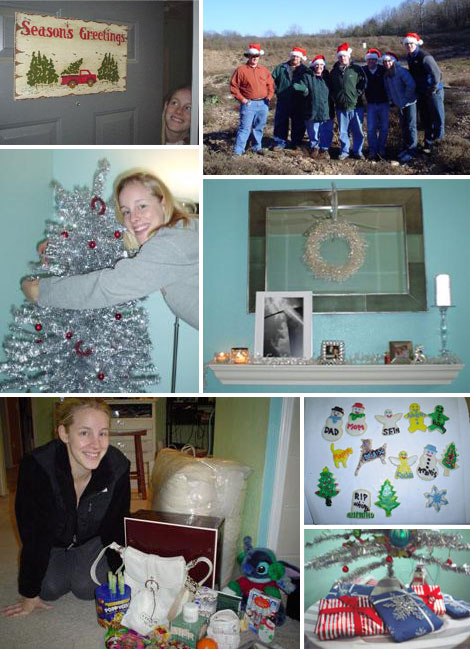 Ten years ago, this blog was born! It seems like only yesterday that rljart was turning 5!
My early posts are unendingly embarrassing and were never exactly meant for public consumption, but it is still exciting to realize that I have been keeping this website going for a full decade. When I first started, I wanted this to be something of a lifestyle/fashion blog, but it mostly ended up being a vehicle for my Christmas list. Only my friends and family read those early posts, which is basically still true today. But now I try hard to only post things that I truly feel comfortable with being public. I also try to stay more positive.
Many of the images from the early posts were lost in a previous upgrade of the site, but a couple of them survived, like the ones from 2003 seen above. It is fun to re-visit all of the old holiday posts and to remember what it was like when Travis and I were first married. Ah, memories!
Why do I keep blogging? I still sometimes find myself visiting the dream of making money with this blog — publishing ads, writing sponsored posts, reviewing products — but the reality is that Swap-bot has always been more interesting, fun, and profitable. So I focus the bulk of my time and energy there. This blog is just for fun. I love it as my digital scrapbook and a record of my life. No one else is going to write my life's story, so why not do it myself?!
————
Just for fun… here are some of the previous headers I've used on this site: