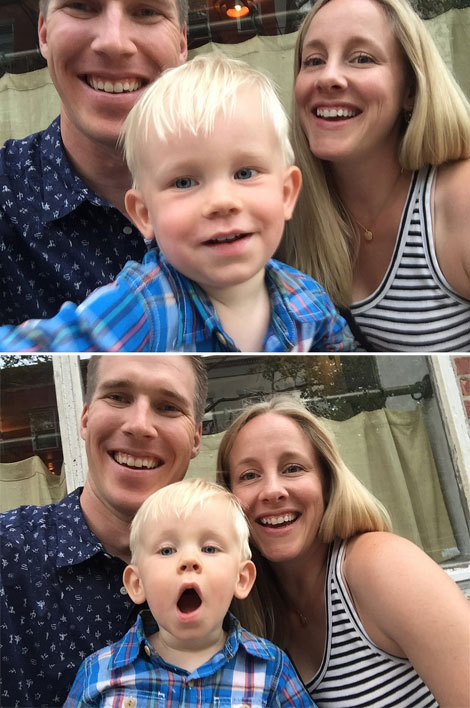 As usual, Kenneth has been growing and learning at an amazing rate! …and I am continuing to do a less than stellar job documenting it all. I recently got out his baby book to try to do some scrapbooking, but then Ken woke up from his nap and the book has been sitting on my desk ever since. Someday I'll get it all done!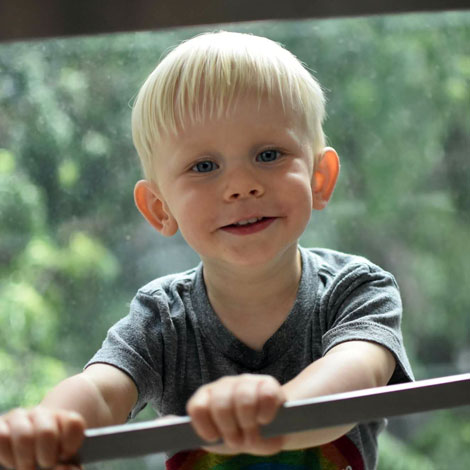 For now, here are some fun facts about Kenneth at 18 months:
Ken recently had his 18 month doctor check up. He weighed 25.5 lbs and is 35.5 inches tall. He has caught up to the same height that Travis was at 18 months! But he is three pounds lighter – eek!

He absolutely is obsessed with balls, his stuffed rabbit, and Buzz Lightyear. He wants to watch Toy Story any time we will let him. He just asks for "buuuuz?"
He has all of his front teeth and his molars. He basically eats whatever we are eating and has been avoiding baby food packets. He is sometimes picky, but he usually loves bananas, strawberries, cheese, pickles, muffins, yogurt, eggs, milk, and juice. Juice is his favorite treat! Well, other than actual treats. He knows how to say donut and loves ice cream!

He is babbling all the time lately. His favorite phrase seems to be "douga douga douga do." We don't know what it means… yet. He has also recently learned to say "more," which has come in handy. He often wants "more milk!" He attempts to repeat all sorts of words, but multiple syllables are still tricky. He also seems to get frustrated more often when he can't communicate what he wants. He has been doing a lot of forceful pointing!
He is eager to read books with us before bedtime, and even "reads" to us sometimes. He is learning his colors and can point them out when asked (most of the time). He also pretends to count things. He doesn't know the numbers, but points at things and makes them up. Very cute.
He loves running, climbing, and hanging. He climbs on the furniture now, and can even climb up ladders at the playground all by himself.

The week of his actual 18 month "birthday," Kenneth's Aunt Chelsea and Uncle Myles came to visit. They stayed with us and Ken had a great time showing them around the city. He especially loved our trip to the Natural History Museum.
Last week we were in Portland visiting Kenneth's cousin Ela. He loved her and wanted to give her a lot of hugs. Tomorrow we leave for Kansas to meet his cousin Emmett!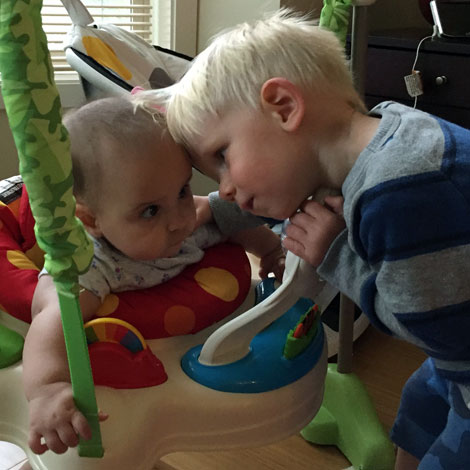 Ken is turning into a boy right before our eyes! It is such a fun journey, but I just wish I could remember and capture very moment. (Well, except for maybe the post-travel nap fights…) I love this fun boy so much!!